The new Marketing Director will be responsible for developing Export Maker's own marketing strategy to support its growth objectives and developing companies own range of marketing services. "The aim is to create clear operating models, networks, and services at the marketing end so that we can better serve internationalizing Finnish SMEs on their growth path." says Jukka Hakala.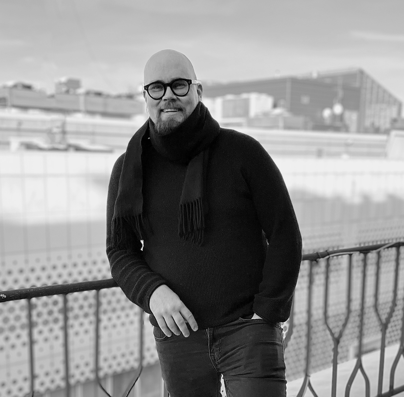 "We are very excited to welcome Jukka with his long experience in marketing to our team," says Juha Lahtinen, CEO of Export Maker. "This is a crucial role. We are on a mission to help more and more Finnish companies to become international players and it is well known that us Finns are not that good at building international brands. However, few agencies in Finland are able to offer comprehensive expertise in internationalization when it comes to market intelligence, building a distribution network, a brand, sales and marketing. Jukka brings a huge dose of branding and marketing expertise to our already experienced and competent team."
Jukka Hakala has previously worked in marketing agencies as a strategist, designer, account manager, and regional director. He has experience from both large international companies, as well as Finnish SMEs. Hakala joins Export Maker from Avidly Agency, one of Finland's largest marketing agencies. "It is a new interesting challenge to move from a marketing agency to business consulting. I believe that this path will enable us to genuinely create more successful international brands in Finland, as we will be able to serve our clients comprehensively and concretely in the field of export and internationalization. After all, exports are crucial to Finland's economy, which makes our work very meaningful." says Jukka Hakala.